Jan Swabhiman conducted self defense workshops across India – Delhi, Bengaluru, Ghaziabad to train youth,
especially women to save themselves in threatening situations.
Specific skills were imparted to thwart rape and molestation attempts, be aware of threatening situations,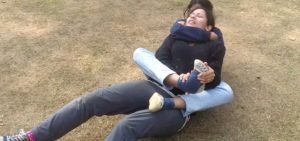 taking preventive measures should such situations arise, and alarm people/police.
We also trained several volunteers who committed to act as safety groups should a threatening situation arise with a vulnerable person in their vicinity.